Reading Scheme and Phonics
At Wrockwardine Wood Infant School and Nursery we use a structured reading scheme called Oxford Reading Tree. You can find out more details of how we teach reading on 'Our curriculum' page.
Click on the image below to access a free website built to help you with your child's learning. Oxford Owl has over 250 FREE eBooks! You can enjoy these eBooks and activities with your child's favourite characters, such as Biff, Chip, Kipper and Floppy, the Project X team and Winnie the Witch. Older children will also be able to enjoy a whole host of engaging chapter books.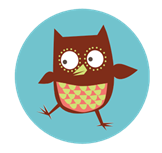 Floppy's Phonics
Floppy's phonics is an effective teaching and learning method used to develop understanding of the alphabetic code, reading, spelling and handwriting. In reception children read Oxford Reading Tree books to help children learn about Floppy and his friends.
If you would like more information about Floppy's Phonics please click on the link below which will take you to the Oxford Reading Tree website.