Relationships, Sex and Health Education (RSHE)
Curriculum Intent
We believe each child should be valued and understood as an individual; academically, socially, emotionally and as a spiritual being.  The principal focus of our Relationships, Sex and Health Education (RSHE) teaching is to enable our children to become healthy, independent and responsible members of society.  
Our RSHE curriculum aims to help children to understand how they are developing personally and socially, and tackles many of the moral, social and cultural issues that are part of growing up.
Through our RSHE curriculum children will have opportunities to get to know and value who they are.  They will develop their sense of self-worth by learning how to play a positive role in school life and the wider community.  They will learn how to relate to other people in this ever-changing world and to develop positive relationships with themselves and others. They will also appreciate what it means to be a member of a diverse society and to understand that they have rights and responsibilities. 
The emotional health and well being of children is important if they are to reach their full potential. Our RSHE curriculum teaches children how to nurture their emotional health tackling issues that can affect their ability to learn, such as anxiety and unhealthy relationships. Our children will also learn about the importance of physical health and how our bodies change and feel as we grow. 
Through our RSHE curriculum children will learn about risk so we can equip them with the knowledge and skills necessary to make safe and informed decisions. They will develop their own values as they realise what is important to them.
Implementation
We follow DfE Statutory guidance when delivering RSHE but we also utilise a number of teaching materials and resources such as a Personal, Social, Health Education (PSHE) and wellbeing programme called Jigsaw. This is a progressive, and effective scheme of work which has a strong emphasis on emotional literacy, building resilience and nurturing mental and physical health. Jigsaw lessons also include mindfulness allowing children to advance their emotional awareness, concentration and focus.
In addition each year group focuses on a lesson from The Expect Respect Educational Toolkit. It consists of a 'Core' lesson for each year group based on age appropriate themes that have been found to be effective in promoting healthy, positive relationships.
Teaching children to be accepting of each other gives a sense of belonging to any child who feels a little bit different, and helps them to know it's okay to be themselves. It's also important for children to learn that families come in different shapes and sizes, including those with same-sex parents.  Our children learn about Lesbian, Bisexual, Gay, Transgender and Questioning sexuality (LGBT+) in an age appropriate way through the Stonewall lessons and resources. These lessons help children understand the importance of equality and respect.
The programmes we use provide discreet lessons but RSHE can also be taught through Religious Education, Science, Computing and Physical Education.  These cross curricular links enable staff to ensure full coverage of the RSHE curriculum content. 
RSHE is also an important part of school assemblies and collective worship where children's spiritual, moral, social, and cultural curiosity is stimulated, challenged and nurtured. We deliver the RSHE curriculum by utilising first-hand experience, sharing good practice and through our positive behaviour systems.
There are also occasions where staff may feel it necessary to teach RSHE as a result of an issue which has arisen within school or the local community.
Learning Mentor 
As part of our RSHE whole school approach we have a learning mentor who works with children and families to overcome behavioural, social or emotional problems that can affect a child's learning. The learning mentor often works with other professionals to ensure  a child and their family have the support they need.
Emotional Literacy Support Assistant (ELSA) 
We have a trained ELSA who will work with children to deliver emotional support.  Some of the areas that ELSA covers are: self-esteem, team building, friendships, social skills, counselling, anger management or understanding emotions. This is not an exhaustive list, there are many social or emotional reasons that your child may be offered specific support. 
Relationships and Sex Education (RSE)
In the summer term we write to parents of Year 1 and Year 2 children to inform them of what will be taught as part of our RSE curriculum. We also plan meetings to discuss the contents of the RSHE policy and the Jigsaw theme 'Changing Me.' Please click here for our full RSHE policy.
This ensures we establish a partnership which will:
enable us to listen to concerns of parents so they know they will be taken seriously and acted upon
enable us to share our approaches and strategies so that we are mutually supportive
If parents prefer to take the responsibility for aspects of this element of education they have the right to withdraw their children from the RSE part of RSHE curriculum, children cannot be withdrawn from those parts included in National Curriculum Science or the Heath and Relationships Education which is compulsory in all primary schools. We would make alternative arrangements in such cases. Parents are encouraged to discuss their decisions with the Executive Headteacher at the earliest opportunity. 
There is more information below about the resources and programmes we use to support our RSHE curriculum. 
The Jigsaw approach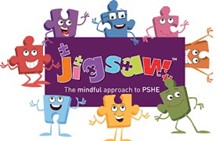 What will Jigsaw teach my child?
Jigsaw consists of six half-term units of work (Puzzles), each containing six lessons and a lesson is taught each week (Pieces) covering each academic year.
Every Piece has two Learning Intentions, one specific to PSHE (including Relationships and Health Education) and the other designed to develop emotional literacy and social skills.
Puzzles are launched with a whole-school assembly containing an original song, with each year group studying the same unit at the same time (at their own level), building sequentially through the school year, facilitating whole-school learning themes.
The various teaching and learning activities are engaging and mindful of different learning styles and the need for differentiation and the Early Years  planning is aligned to the Early Years Foundation Stage curriculum.
Celebrations
Each week within Jigsaw there is a weekly celebration with a key theme. Each day a child will be given a celebration sheet in their class and these will be displayed all week and celebrated in Friday's celebration assembly.
Jigsaw Content

For more detail on how Jigsaw covers the and Statutory Relationships and Health Education please click here
Expect Respect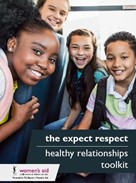 Year

                            Core Lesson        

YR

Looking at and challenging gender expectations using toys

1

Friends, secrets and people who help us

 

Y1/2

Friends, secrets and people who help us

 

Y2

Gender, careers and assumptions

 
 LGBTQ+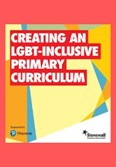 Year

Core Lesson

 

N

It's ok to be different by Todd Parr

R

The Family Book by Todd Parr

 

1

Who do you love? (Stonewall)

 

Y2

The words we use (Stonewall)